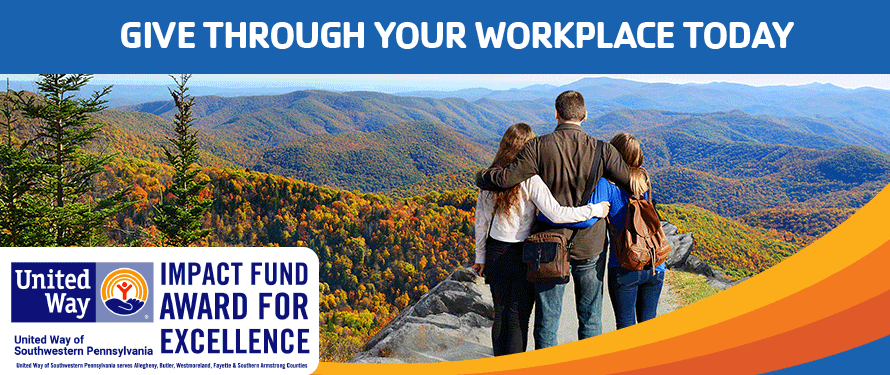 YMCA OF GREATER PITTSBURGH AND THE UNITED WAY OF SOUTHWESTERN PENNSYLVANIA
The YMCA of Greater Pittsburgh is a partner agency of the United Way. Each year, the United Way allocates funds to the YMCA of Greater Pittsburgh, which helps support child care, school-age child care, summer day camps, teen activities, healthy living, skill development programs, and community outreach. The United Way encourages the YMCA and all of its member agencies to seek additional financial support from members, leaders and friends in the community.
Many donors give directly to the YMCA of Greater Pittsburgh, as well as giving through the United Way.
| | | | |
| --- | --- | --- | --- |
| Allegheny YMCA | 7043 | Spencer Family YMCA | 4668 |
| Baierl Family YMCA | 4827 | Thelma Lovette YMCA | 10257887 |
| Homewood-Brushton YMCA | 4823 | YMCA Camp Kon-O-Kwee Spencer | 4143 |
| North Boroughs YMCA | 9145 | YMCA Camp Soles | 7263 |
| Sampson YMCA | 4928 | Deer Valley YMCA Family Camp | 4721 |
| YMCA at U.S. Steel Tower | 9940479 | YMCA of Greater Pittsburgh | 113 |