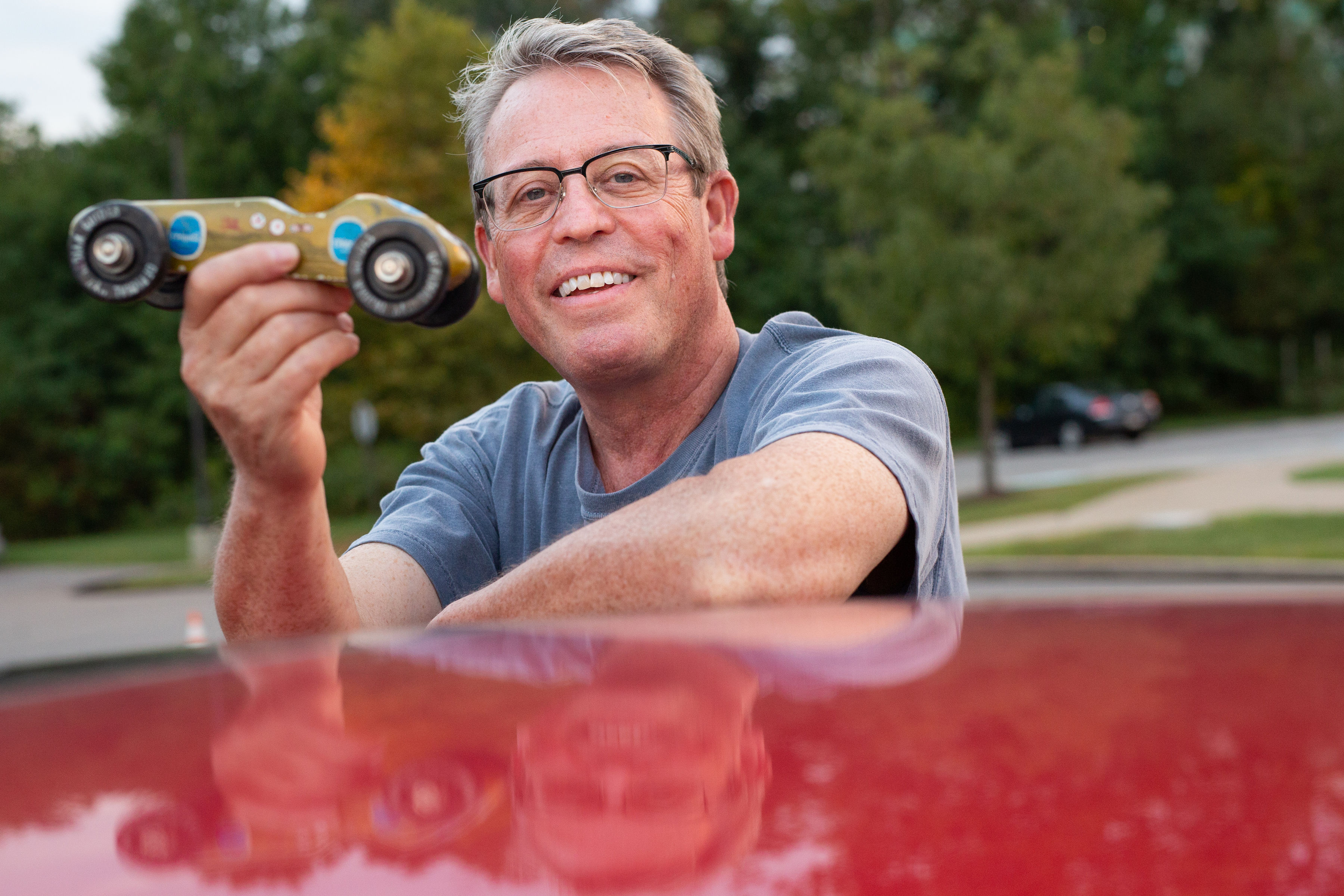 When I was little, my dad used to sit me on his lap and let me "drive" his 1958 Triumph TR3. Little did I know that he was helping steer with his hands on the bottom of the wheel. In my 4-year old mind I was really driving, and it was exhilarating to be on the road with him.
Cars became our thing. We've been to hundreds of car shows, car museums and car races together. Not a day goes by that I don't notice some cool car and point it out to anybody who'll listen. Most don't. They just don't love cars the way my dad and I love them.
My favorite car? It's not a Triumph, or Porsche, or Ferrari, or McLaren, or Lamborghini or Lotus. It's not even made of steel, or aluminum or carbon fiber.
My favorite car is made of pine. My dad and I made it when I was in first grade and we were in YMCA Indian Guides together.
My dad was a salesman and he was always on the road. Indian Guides gave us time together. We got to really know each other one-on-one. It was the beginning of a lifelong friendship that's helped me become a good dad—just like my dad.
My favorite car is fifty one years old. Like me, it's showing some wear. Even so, I will always love it. It's a constant reminder of my dad, and all the adventures we've had in our journey together.
Craig Otto
North Boroughs YMCA member, board volunteer, donor and car lover