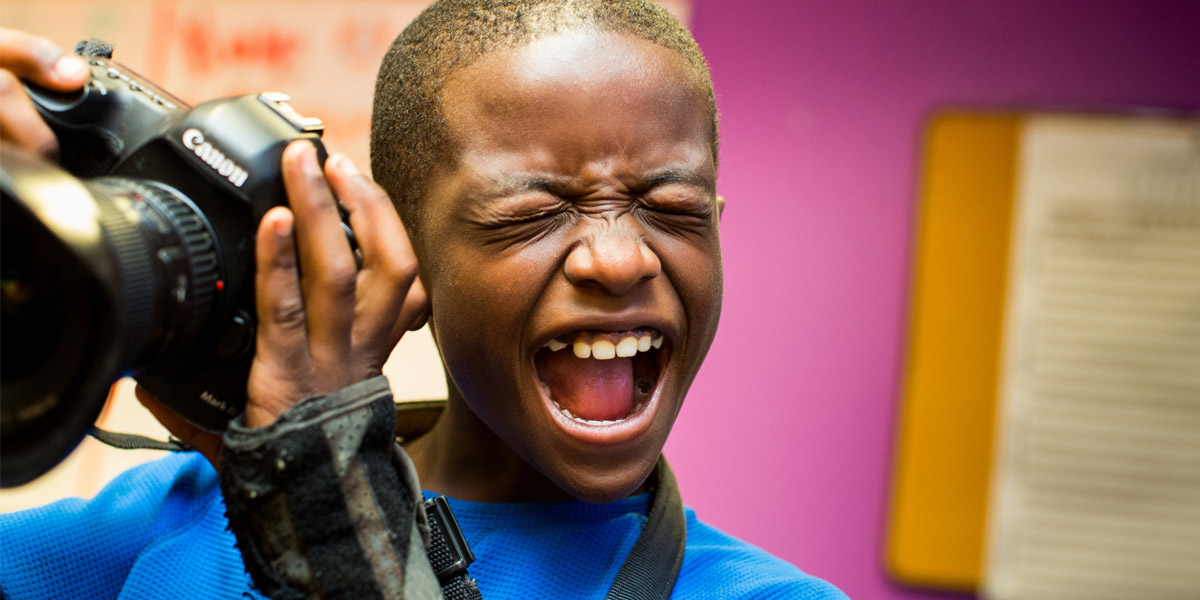 Inside the Homewood-Brushton YMCA, The Y Creator Space excites and engages young minds from ages 9 to 13 with hands-on, collaborative STEM-based projects. It's a space that's made for Makers.
The Y Creator Space is a free STEM-based Maker program serving Pittsburgh-area youth after school, in school, and during the summer. Here young minds ages 9 to 13 develop grit, innovate, collaborate, and problem-solve with projects involving 3D printing, robotics, graphic design, circuitry, engineering, and more.
The program hub is in the Homewood-Brushton YMCA, but YCS also delivers enrichment and outreach programming in Allentown, PA and throughout the Greater Pittsburgh region.
---
Y Creator Space Hours
School Year: Monday through Friday from 3pm-7pm
Summer: Monday through Friday from 4pm-6pm
School-Year Programming Includes:
Open Maker Space from 3pm to 5pm -- Self-directed projects using our supplies and equipment
Homework Help from 5pm to 7pm -- Academic assistance is offered as needed
Club Time – A group STEM challenge relating to building, invention or technology
STEM Studio – A deep exploration of a given STEM career field
Dinner – A free meal is provided to all Club and STEM Studio students
Please note: The Homewood Y Creator Space offers varying degrees of engagement depending on the needs of each student and the time they're able to commit.
Our STEM Studio is for the most committed students. It provides weekly workshops over a six-to-ten-week period. It's intended for a dedicated cohort of students who will explore a given theme, like game design in depth.
---
Submit your application:

The Y Creator Space, Homewood-Brushton YMCA, 7140 Bennett Street, Pittsburgh, PA 15208  
For more information contact the Y Creator Space at 412 436 0531.
Follow the Y Creator Space on Facebook and Twitter.