Pool Operators Certification Course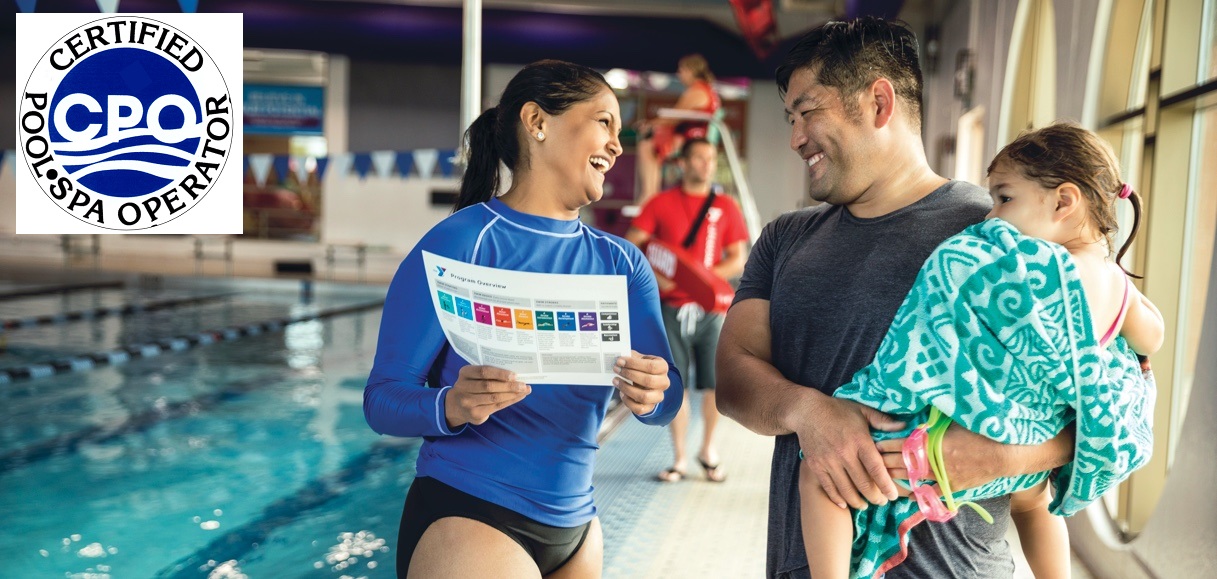 Overview
The Certified Pool & Spa Operator® (CPO®) Certification program is the world's leading education and certification program for keeping pools safer and keeping them open.
Course Dates
April 17th and 18th
May 1st and 2nd
October 2nd and 3rd
Location
BAIERL FAMILY YMCA
2565 Nicholson Road
Sewickley, PA 15143
Time
Registration - 8:00-8:30a.m.
Course - 8:30a.m.-4:00p.m.
Price
$305 Early registration
(2 weeks prior to class)
$330 Late registration
How To Register
To register, complete the form along with payment in full at least one week prior to the class date. Please note that all information requested on the application form is mandatory. Please also note that class size is limited and early registration is recommended to ensure acceptance for your selected date.
You may also register by phone at 724 934 9622. Please have credit card information available.
Text book will be mailed to participants address only if registration occurs 3 weeks prior to course start date. Participants may pick up the text book at Baierl Family YMCA if within 3 weeks of the course.
What To Bring
State issued photo ID is required. Please bring a calculator (not on a phone), notebook, pencils and an eraser. A one hour lunch will be allowed so you may want to bring a lunch.
NSPF CPO
A CPO is required in Allegheny County and recommended for all commercial facilities. Topics include Disease and Accident Prevention, Hot Water Care, Pool Management, Codes, Pool Calculations, Water Chemistry, Water Testing, Filtration, Recirculation, Maintenance, Seasonal Care and Operational Problems. A grade of 75% on the test and full attendance is required to pass. State issued photo ID is required for testing. Fee includes Class, Text Book, Exam and Certification. Certification is valid for 5 years.
Program Overview Includes:
Prevent drowning, recreational water illness, suction entrapment, evisceration, divinG accidents, electrocutions, chemical hazards, and slips and falls
Address regulatory guidelines
Maintain disinfection and water balance
Manage water problems
Perform troubleshooting, chemical testing, and record keeping
Manage chemical feed
Utilize automation and technology
Allegheny County Bathing Place Manager
This certification is required in conjunction with the CPO in order to operate a commercial pool within Allegheny County. After giving a brief presentation on the county's rules and regulations, the Allegheny County Health Department will administer a short quiz. A separate fee of $25 is payable to Allegheny County and required in order to receive your Bathing Place Manager certificate. Certification is valid for 5 years.